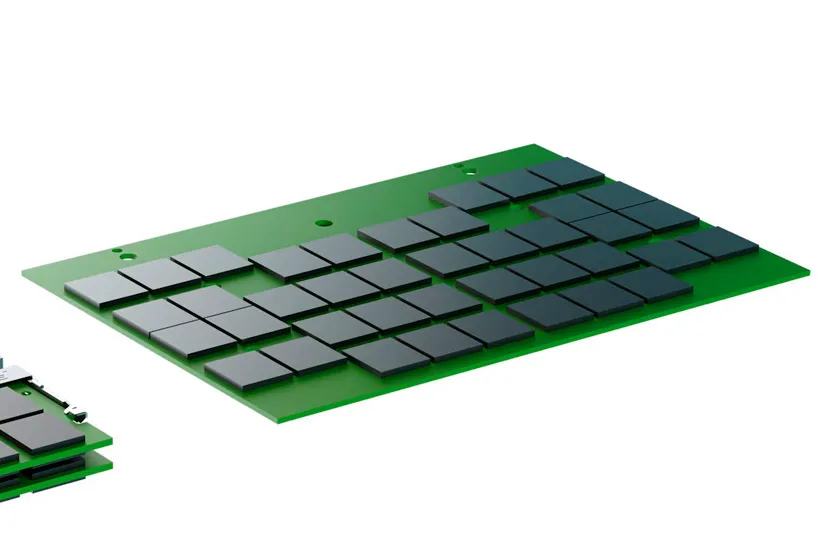 We recently told you that Dell had designed, together with memory manufacturers and Intel, memory modules called CAMM with the purpose of providing a possibility to replace the memory that would normally arrive welded in thin kits. However, it is an alternative that has not exactly been welcomed, by the owner of the solution.

Now, as we can see on Videocardz, Dell has revealed more information about these modules, which will come in capacities of up to 128GB. This will be so thanks to a larger surface, so that the 16 and 32GB modules will have memories only on one side, while the 64 and 128GB modules will have memories on both sides of the PCB.
We can also see real images of the modules, which show a totally unknown connector to date that is identified as a compression connector, In addition to seeing how the modules with the highest capacity have a larger size that forces the company to add an extension for the anchor bolts.

By lastwe can also see an image of a kind of adapter whose final purpose is unknown, but it could be that Dell finally adds an option for users to use SO-DIMM memory in their computers. Nevertheless, equipment design is supposed to revolve around CAMM modules, so for now it is difficult to know what the future of CAMM will be. End of Article. Tell us something in the Comments!


Jordi Bercial
Avid technology and electronics enthusiast. I've been messing around with computer components almost since I could walk. I started working at Geeknetic after winning a contest on their forum about writing hardware articles. Drift, mechanics and photography lover. Feel free to leave a comment on my articles if you have any questions.